2007-08-04, 08:52
Hi all,
After many months of scripting, I have released the new and improved XinBox script.
The new script is miles ahead of the old script and could possibly be the most advanced script for XBMC yet.
Some features:
Receive emails via your pop3 email account.
View emails, reply and forward emails.
Great attachment handling, view and save attachments.
COMPOSE emails, add attachments, To: Cc: and Bcc fields
Contacts list, easily add contacts and use contacts list when composing emails.
Customisable new email notification SFX for each inbox.
Pre-set settings for most major email providers.
Game pad + Keyboard + remote support
Unlimited accounts each with unlimited inboxes.
Password optional for each account.
Mini-mode - watch a movie while you wait for that important email.
Delete emails from inbox/server or both.
Plus many more features.
You can download from:
http://www.xbmcscripts.com/index.php?opt...V.0.99.95)
Script has an internal update function to allow user to update to the very latest and greatest :-D
Please read the readme before using the script.
If you can supply new skins/language files for the script, feel free to PM me.
Some Screenshots:
Main Menu: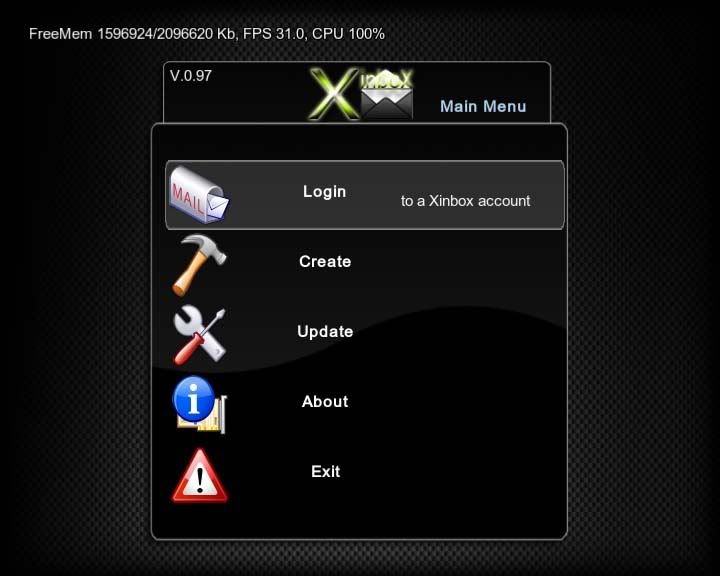 InBox Menu: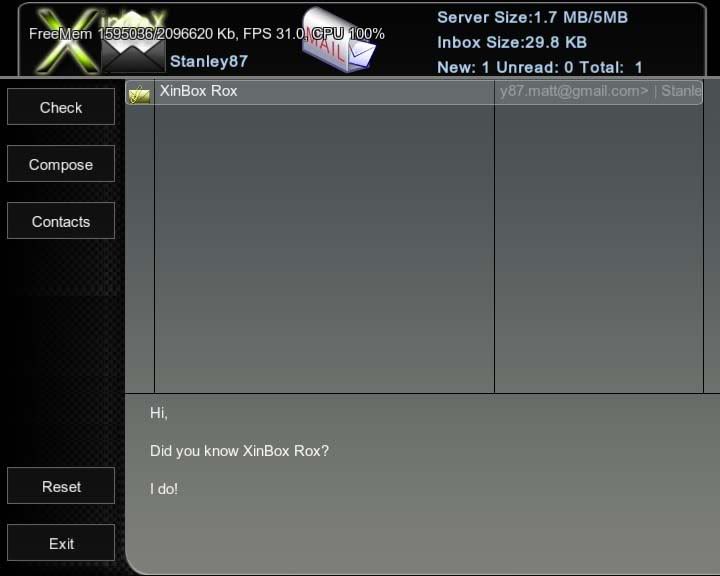 Create InBox Menu: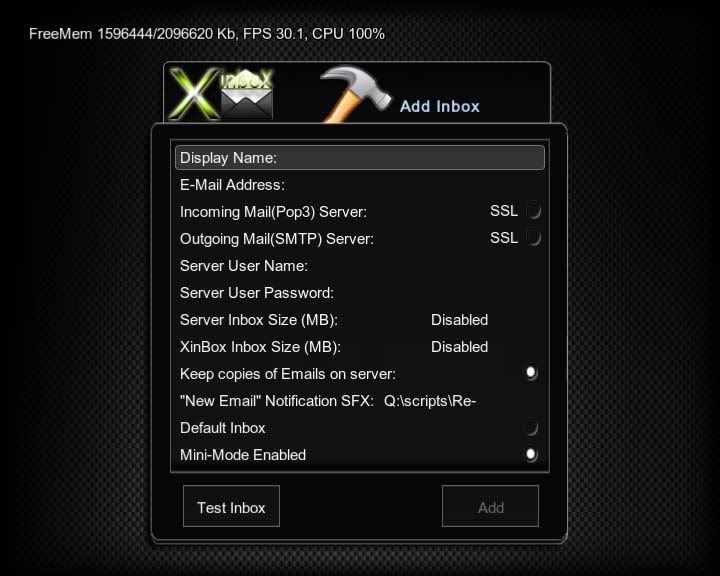 Opened Email Dialog: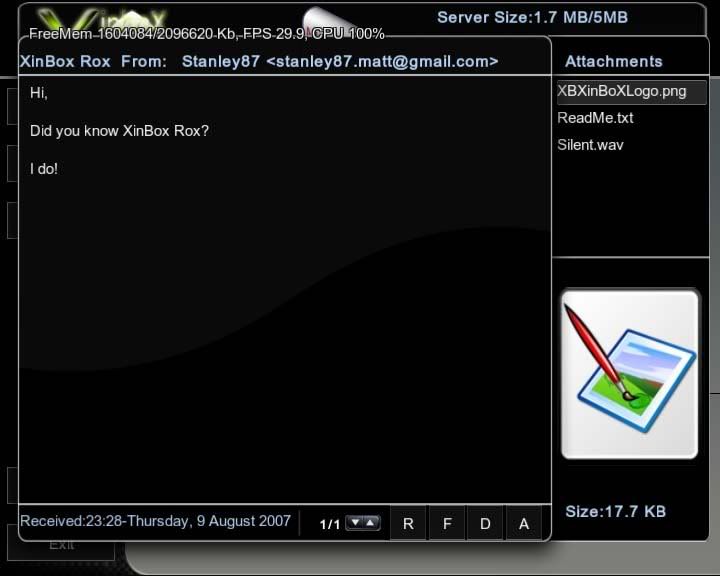 Compose Dialog (Forwarding Email):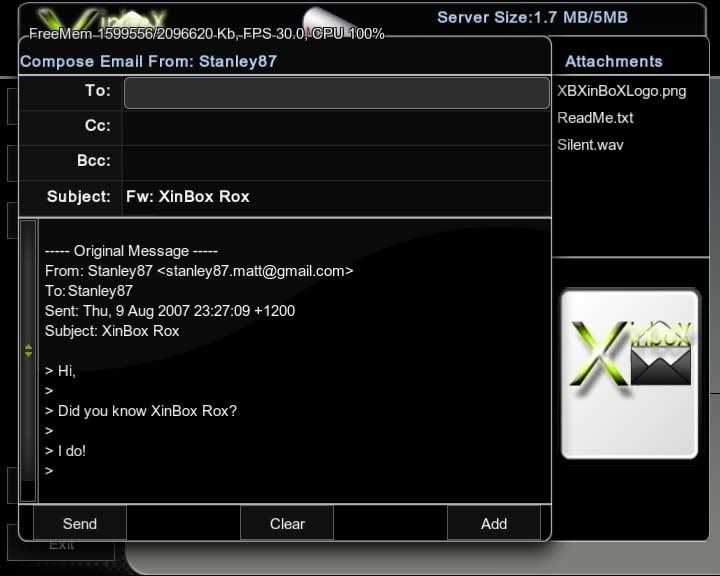 Mini-Mode Running: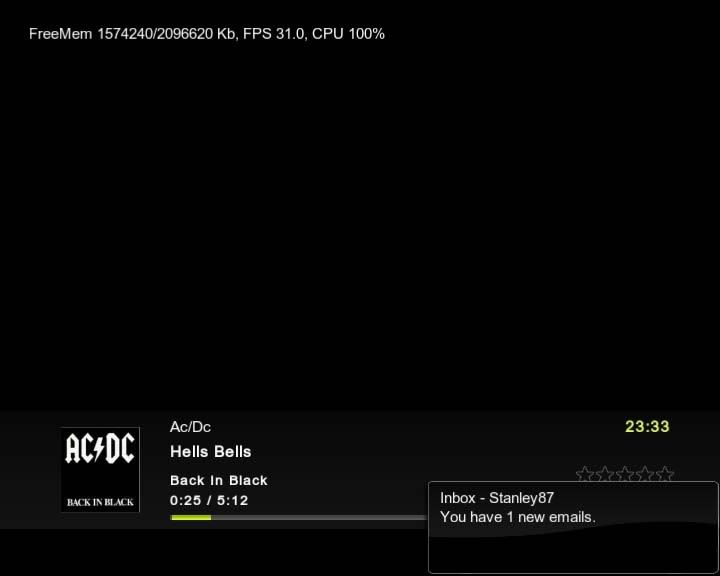 All screenshots can be viewed at:
http://s211.photobucket.com/albums/bb97/XinBox/
Thanks,
Stanley87