2021-02-15, 21:46
(2021-02-15, 20:28)

cscott1 Wrote:

(2021-02-15, 19:30)

nazim12 Wrote: Fresh Installed , How to display Clear Logo without Artwork Beef scan ? Although Clear Logos are placed in Movies Folders, How does skin load it without artwork beef.


This is kind a pet peeve of mine with the skin you have to switch to estuary to do it. after switching to estuary then go to the info screen and then change artwork you will have to do it it one show at a time.
My library have 12000 movies so I think 36000 clicks ?
OK , I go to movie info there is choose art , clicked on it select the clear logos ? doesn't worked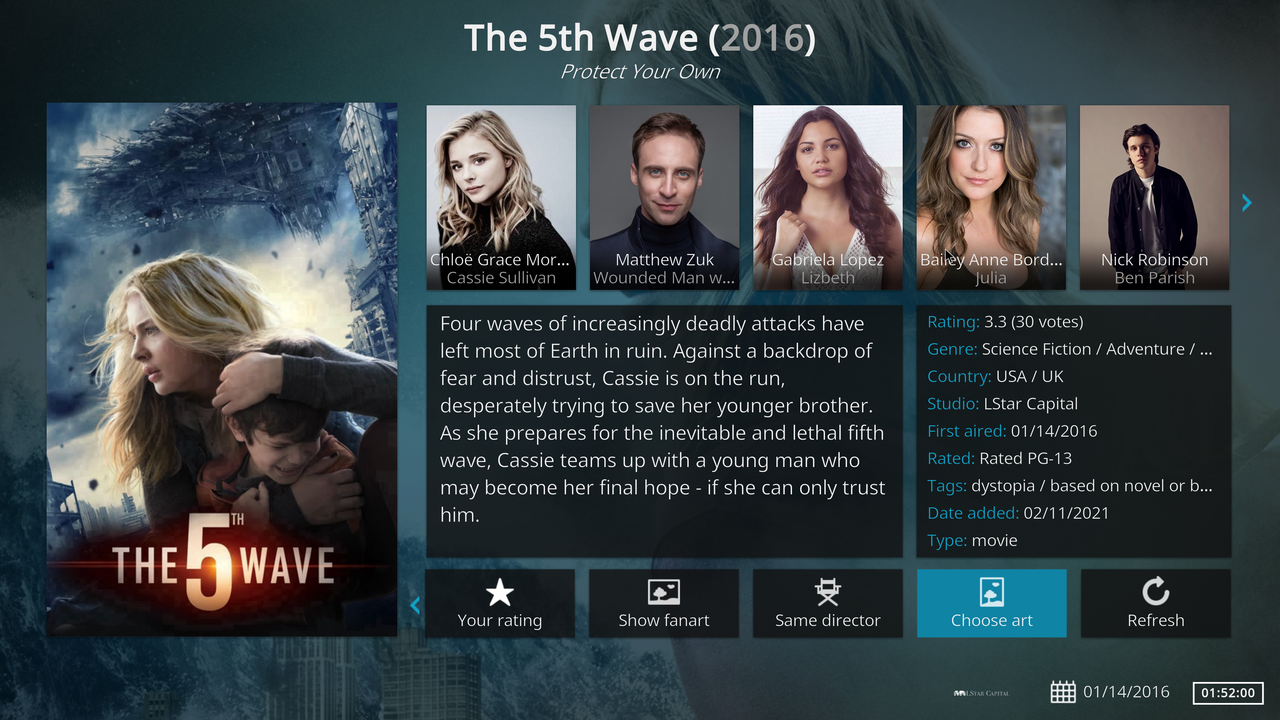 EDIT : Ok I found it and selected clear logo but it is insane for me to select one by one , any other alternative ?