(2021-05-08, 19:50)

matke Wrote:

(2021-05-08, 17:56)

kingbadass01 Wrote: thank u for make this good skin but, can you plz add arial based font like kodi's default skin?
im using korean, and i cant see any metadata, setting. cuz thats korean.
i only can see squares for each characters.
thanks

Unfortunately this one we use in the skin does not support your language but you can change font to kodi original at any time. It's a little different, it's not in netflix style, but it will serve you.


no. it doesnt serve my language.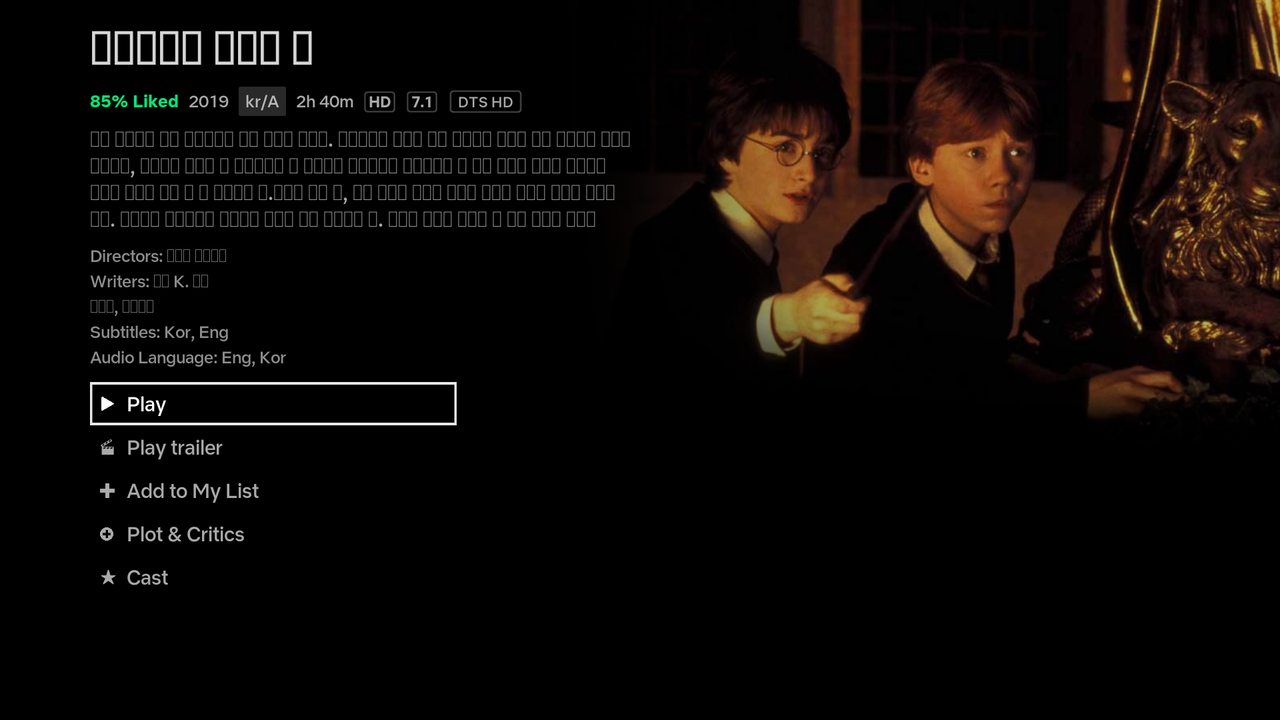 this is default fonts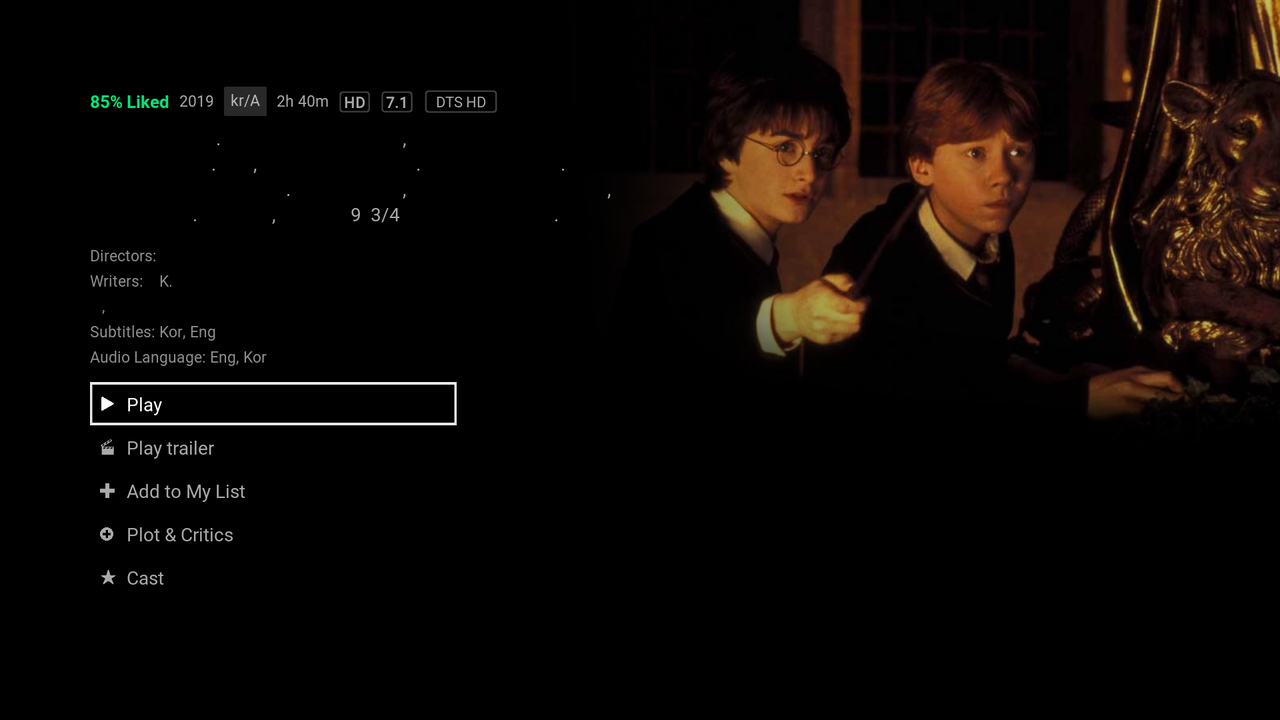 and this is original fonts