2009-07-21, 04:41
If anyone is using a Moncaso case, it came with a FULLY compatible Vista x64 remote. Im using Windows 7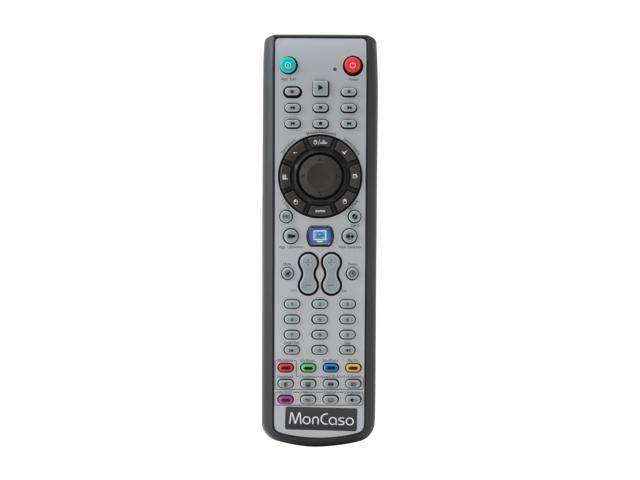 The Moncaso remotes have software with them but it doesn't work right out of the box. First you have to download this .IMO file.
http://www.megaupload.com/?d=PZ5MJ6TK
Open your iMon software, right click, and go to iMon Manager. Go to "IMON Utilities". Add Program and search for your location of XBMC.
(for people that want XBMC to launch in fullscreen when you press the "Media" button on the remote, you will have to create a short cut with the right parameters. "C:\Program Files (x86)\XBMC\XBMC.exe" -fs -p
Click the bubble next to the copy of XBMC you just imported.
Now go to Settings > Program Command. Add program and link to the same file as before. "C:\Program Files (x86)\XBMC\XBMC.exe" -fs -p
Now click "Import" and browse to that file you downloaded. (you will want to put this file in "C:\Program Files (x86)\SOUNDGRAPH\iMON\Preset PAD)
If it doesn't work....
You have to manually go 1 by 1 and "Modify" all of the keys. For "1" you hit "Modify" "Reset" "1". Then hit next and set it to the appropriate key on the remote. MAKE SURE TO KEEP XBMC SHORTCUTS THE SAME!
Works! Only took me all day to figure that one out. haha
You can also add functions. EVERY button on my remote is functional. Here is my keyboard keymap
http://pastebin.com/f6dcc2342
You have to edit the keymap if you want to add functions. Make sure that you do not use a keyboard shortcut that is already used for something else in XBMC.
<m> might already be used as "Stop" so you cannot use it to "Mute" too. Once you edit the keymap you can then program the remote to a keyboard shortcut.
For example, this section of code is used to bring up the various menus when I press the corresponding button on my remote.
http://pastebin.com/f3e2c91ea
My Movies takes me to My Movie Library (<y>xbmc.activatewindow(videolibrary,movietitles)</y>)
My Music takes me to my Album Library(<a>xbmc.activatewindow(videolibrary,tvshowtitles)</a>)
My DVD plays the DVD in the drive. For this I had to disable all video autoplays or else it would just start automatically everytime.
This is really the perfect remote for XBMC. I use the MediaStream skin