Download v0.7.0
2010-04-24
Added
: TV show library support. Browse by show, season and episode. Details view for shows and episodes.
Added
: Remote texture support for HTC Tattoo
Added
: Basic integration for XBMC's shiny new JSON-RPC interface. Looking good but still a lot missing. Deactivated by default.
Added
: Default cover for "Now playing"
Added
: In file mode, added support for playing FLAC and m4a.
Fixed
: Rewrote cover download code. Images are now resized smoothely and a recent XBMC build will download 10x faster. Also, it doesn't start downloading thumbs that are still scrolling.
Fixed
: Batch cover download should now be faster, eat less memory and crash less. Also you can abort the process and restart it.
Fixed
: Crash when closing screen while covers were still downloading
Fixed
: Crash on calls from people without image
Fixed
: "Hide artists who only appear on compilations" was broken due to change of XBMC's preference setting
Fixed
: Remote control GFX was messed for Nexus one
Fixed
: Moved WOL port and timeout setting to the host preferences
Fixed
: List view brushup
Fixed
: Dpad events were too sensitively treated
Fixed
: Query issue with old XBMC versions <Camelot (thanks Steve)
Fixed
: Long press issues
Fixed
: Some NPEs
Fixed
: There were still medium sized thumbs showing up instead of small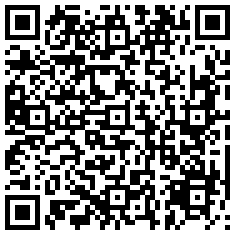 Release Notes:
Cover download
: The whole thing was quite a mess. With old HTTPAPI you can't download binary files but only base64-encoded strings. So I've found a way to decode it on the fly using a Base64.InputStream, but that doesn't work for Camelot's LibGoAhead. Later XBMC revisions feature MicroHTTPd works great, but on the other hand, topfs2 introduced a way to download binaries at the same time. So now we have two ways of downloading covers:
For XBMC revisions until 27770 (9.11 Camelot included), the "old way" is used, meaning the whole base64-encoded response is loaded into a string, decoded to byte array and then read as bitmap. This takes a while and eats more memory.

For later builds, direct download is used. This results in several advantages:
Major speedup because the bitmap is directly instantiated from the URL and Android can use its native C routines for downloading

Even more speedup because we read only as much as we need. Uber-large covers aren't downloaded wholly, only as big as we need them.

Less memory usage, because we stream directly and don't need to save everything twice.

If you already downloaded covers in a previous version and you wonder why the covers are pixelated, you should
delete them and re-download them
. You'll see it's worth it.
TV show library
: It's brand new, so bear with a few bugs. If you see weird behavior on shows list, don't hesitate do file bug report. Wide banners are preferred, meaning XBMC Remote firstly checks if there's a <tvshow-folder>/banner.jpg before asking for the current thumb. So you can still keep portrait or landscape thumbs for your favorite skin and have better looking wide banners in the remote. Note however that all those formats are supported as well, meaning the look of the list dynamically changes depending on the thumb format.
In a nutshell
Get a recent XBMC build

When starting the app, go to menu -> download covers -> clear cache

Batch download the covers

See also
this post
for future releases. It's actually the first time we have a kind of plan what's happening in the future.