2010-07-12, 02:14
This is my first attempt at a script for XBMC. Originally I had set out to provide myself an Dharma version of CDArt Downloader, but then it grew and changed.
Screenshots:
Main menu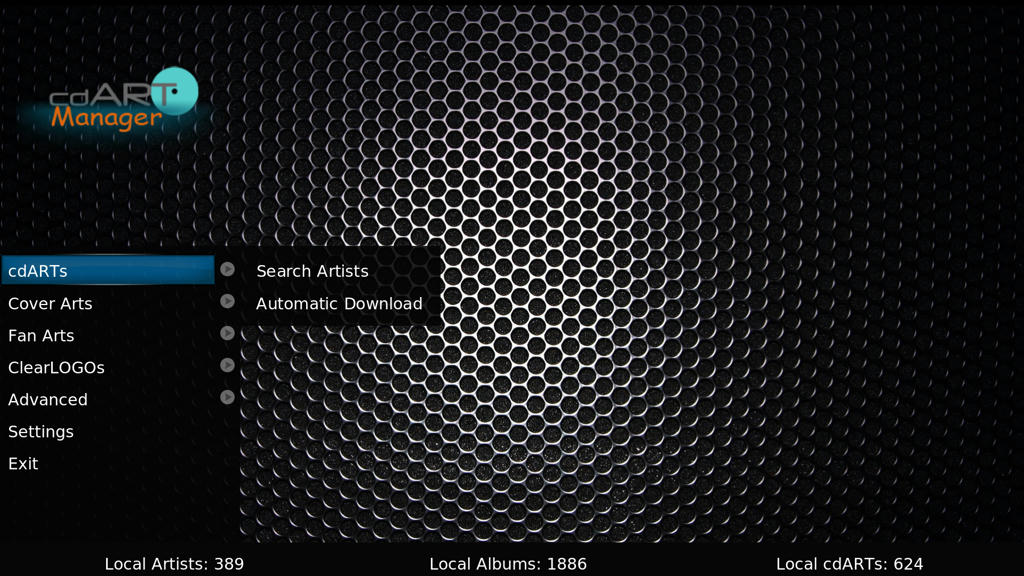 Album List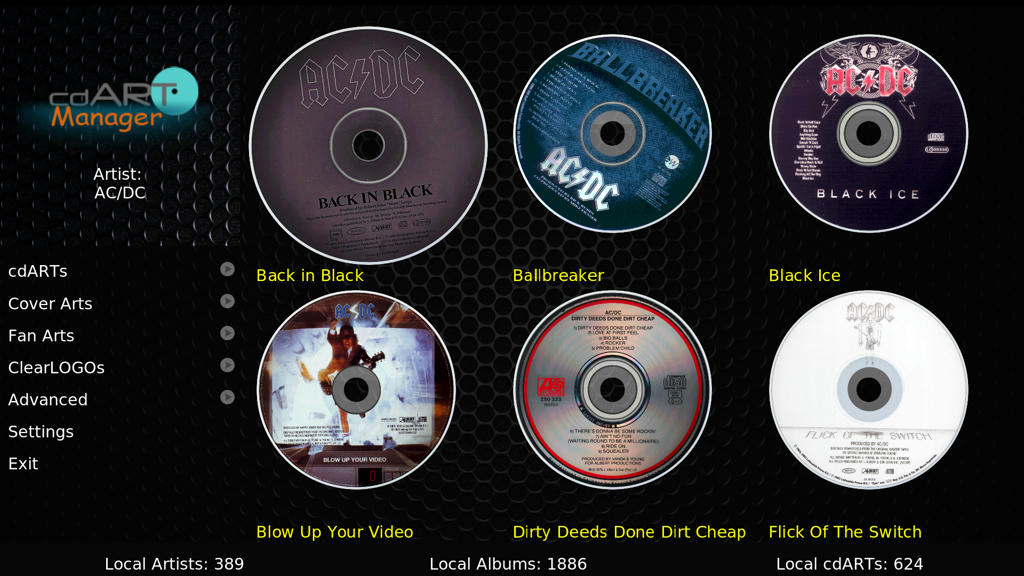 Cover Art List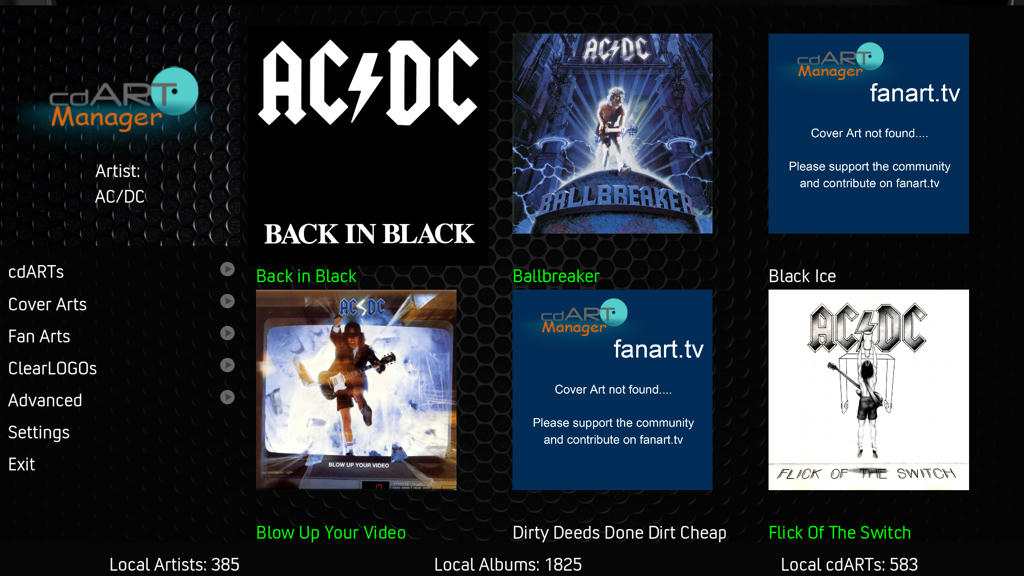 Fan Art List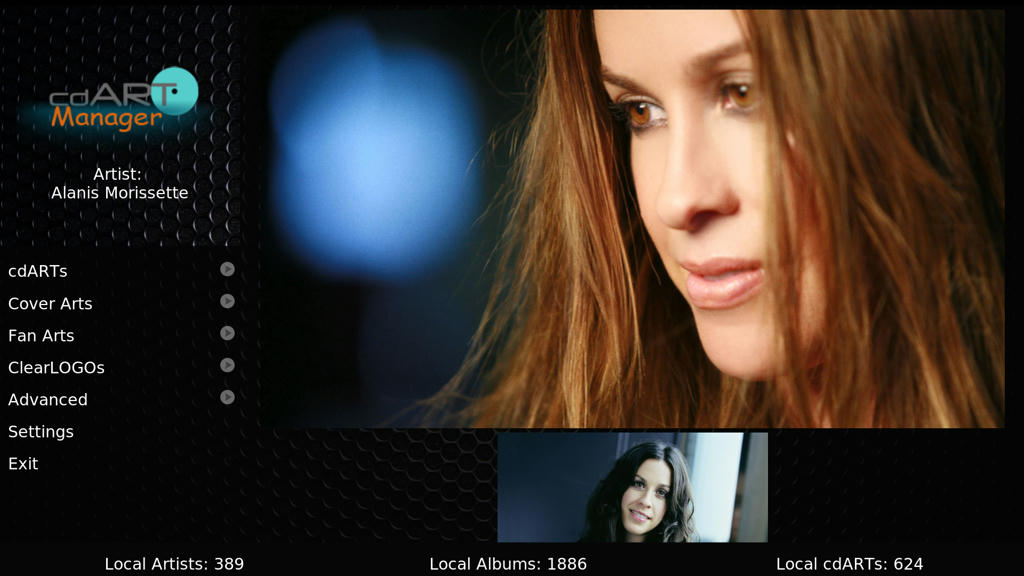 ClearLOGO List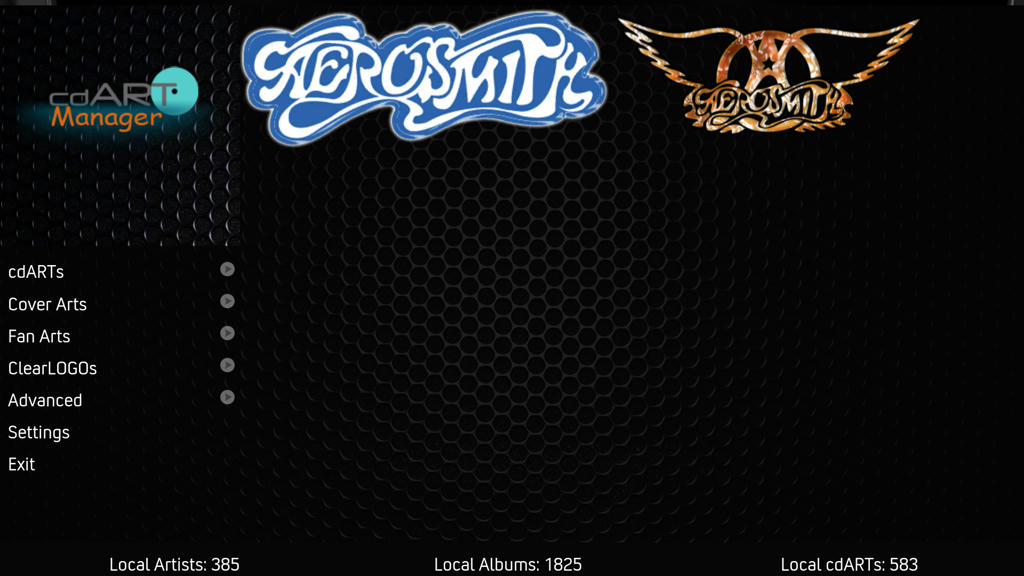 Viewing Images after Auto Download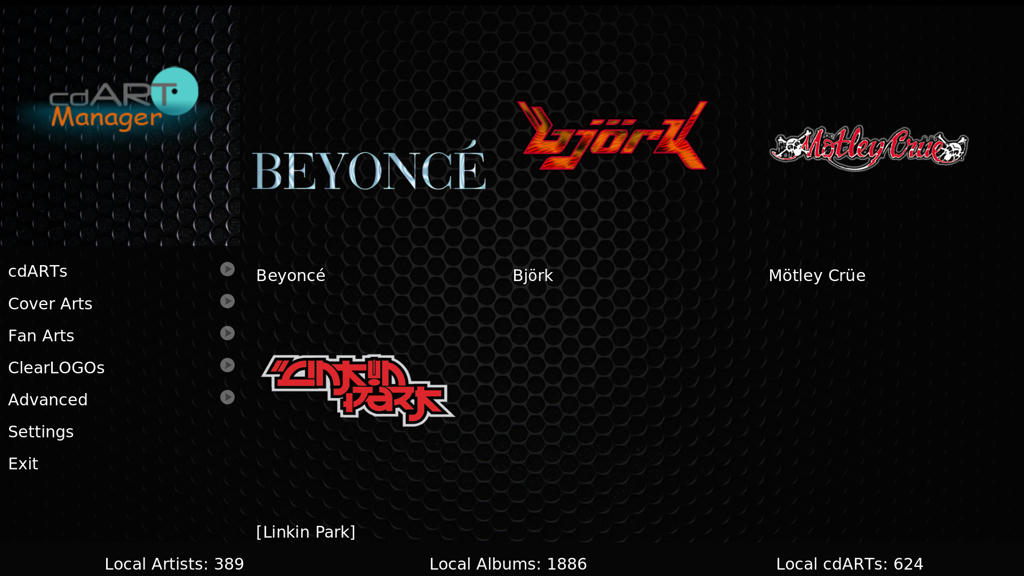 Frodo Version available on the official XBMC repo
Latest test version
When updating from 2.7.4 or earlier, please follow these instructions
To fix the errors that may have been introduced by the change on MusicBrainz do the following
- Set 'Enable MusicBrainz ID update during Addon Database update' to on
- Set 'Check Database MBID's to be current during an Update' to on
- Then preform a database update. The script should fix the MBID's that have extra info.
Available through the Official repo
cdART Template for Photoshop
http://fanart.tv/wp-content/uploads/2012...v3.5.2.zip
- Thanks Kode & filthycatbox
Instruction are inside zip file
cdART Template for GIMP
http://fanart.tv/wp-content/uploads/2012...p-v2.0.zip
- Thanks Sekhmet & Martijn
Instructions