@
JanM201
Looks good! I just noticed that with RC5 the commas are working again for the number of votes.
I just started using the nfo files, so I'm still learning the ropes on how the ratings work. Everyone else feel free to chime in if I explain this wrong or you have more to add.
1. The Movie Database scraper
Fetches metadata (ratings) from themoviedb.org.

There is an option to add IMDb ratings with this Add-on. I'm not sure if this Add-on populates the IMDb rating info in the database after scraping the library. If it does, it does not seem to be working with Leia.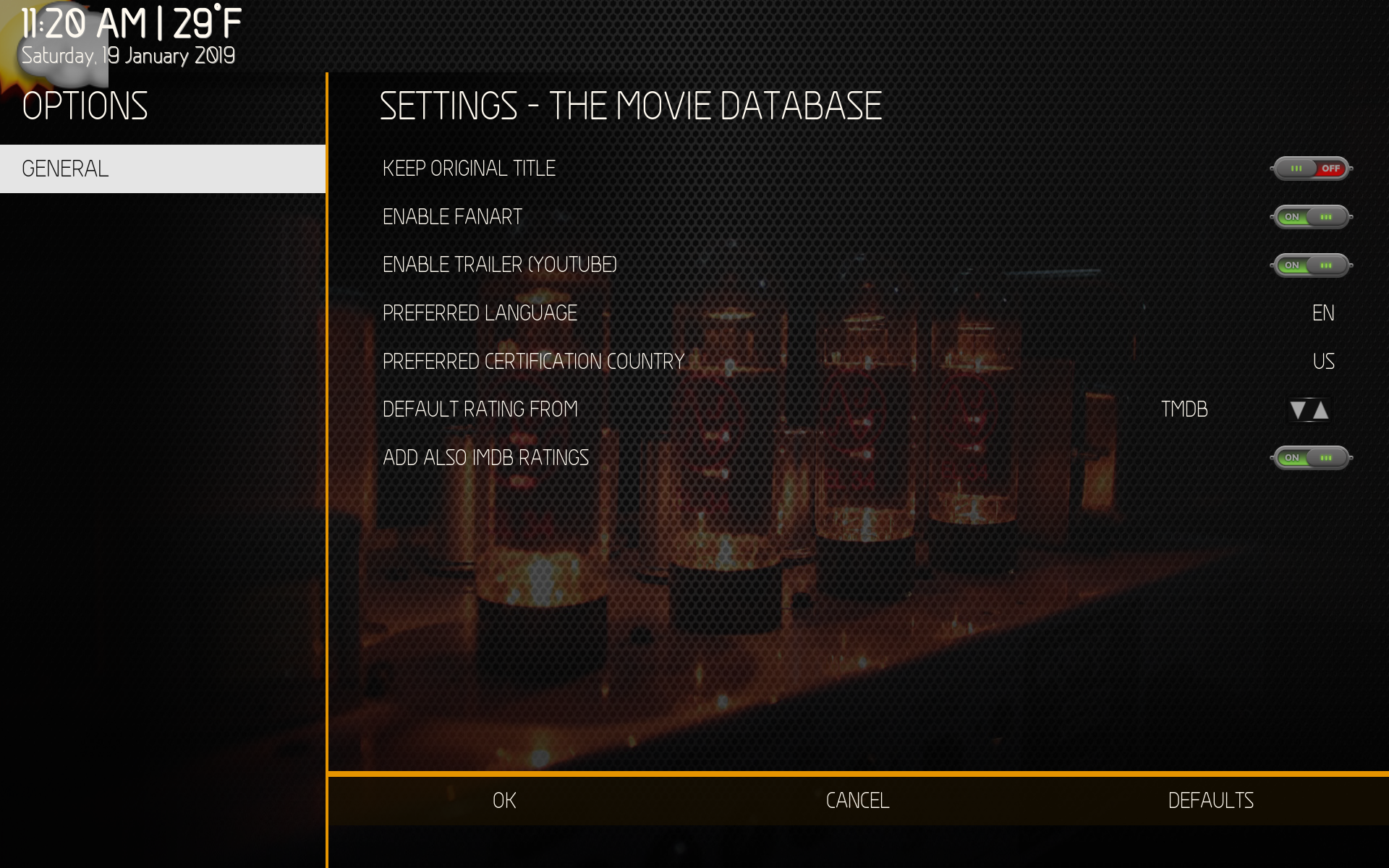 2. Metadata and Artwork Module
I'm not 100% sure on this one, but I believe entering your TMDb API Key here is what allows The Movie Database scraper to fetch the TMDb ratings and images.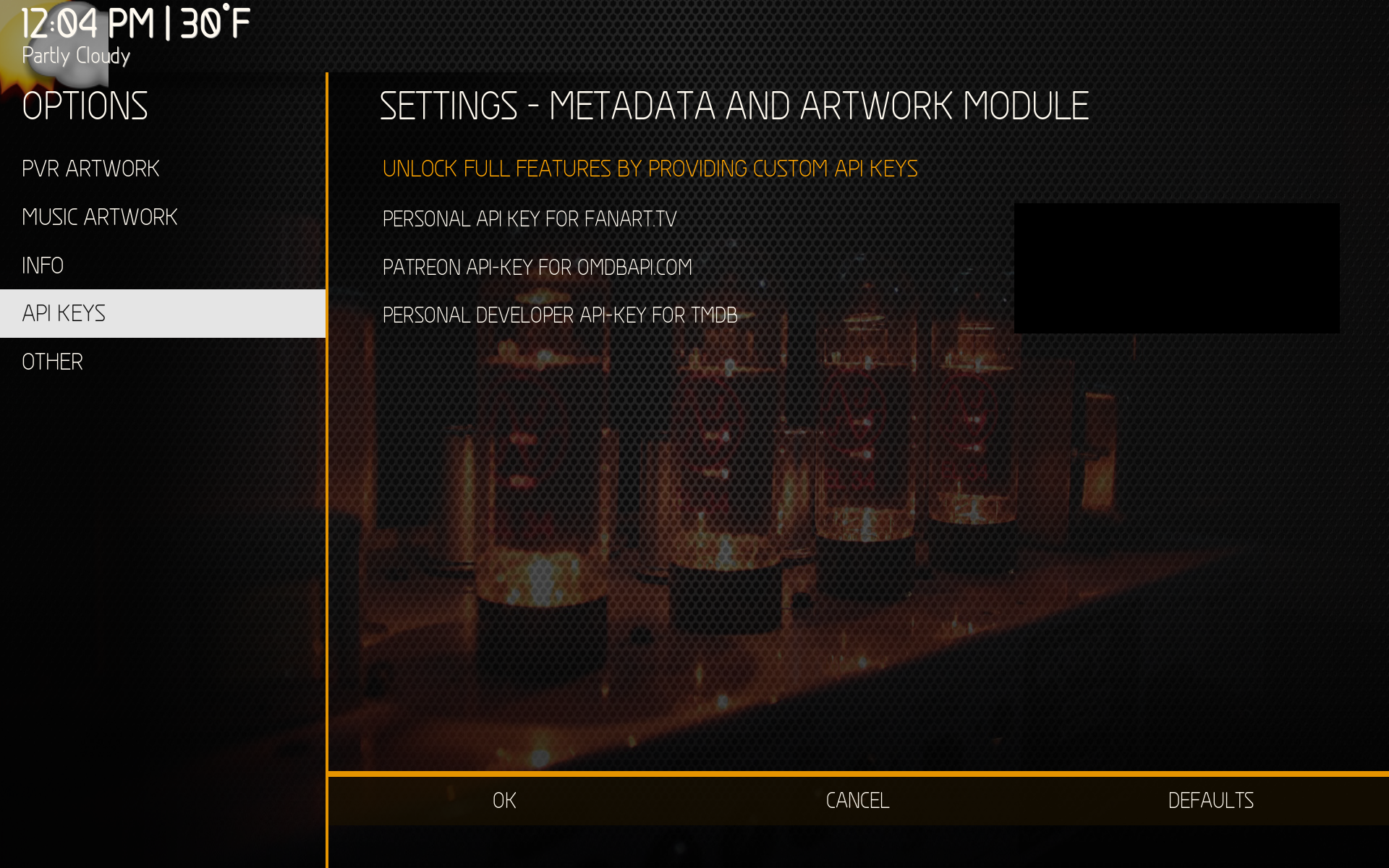 3. Skin Helper Service
This Add-on will display rating info for IMDb, Metacritic, Rotten Tomatoes, and TMDb.

I just noticed that the Skin Helper Service (v1.1.25) is not fetching IMDb rating info...only IMDb Top 250 rating info. Can anyone else confirm this?

4. NFO files
After scraping your library with The Movie Database scraper, if you export your library it will include the "imdb" and "themoviedb" ratings in the NFO files. Example below...

Code:
<title>10,000 BC</title>
<originaltitle>10,000 BC</originaltitle>
<ratings>
<rating name="imdb" max="10">
<value>5.100000</value>
<votes>118667</votes>
</rating>
<rating name="themoviedb" max="10" default="true">
<value>5.200000</value>
<votes>1470</votes>
</rating>
</ratings>
Note: This works with Krypton but not with Leia. I am not getting IMDb ratings with Leia.
I know many use software like Media Companion to scrape their library and create the NFO files. I have never tried this so I will let those who have expound on this.